Knee
Knee
Whether you're an athlete, someone who's been injured, or experiencing pain, you'll find helpful information here. Read on to learn about some common knee conditions and how they can be treated.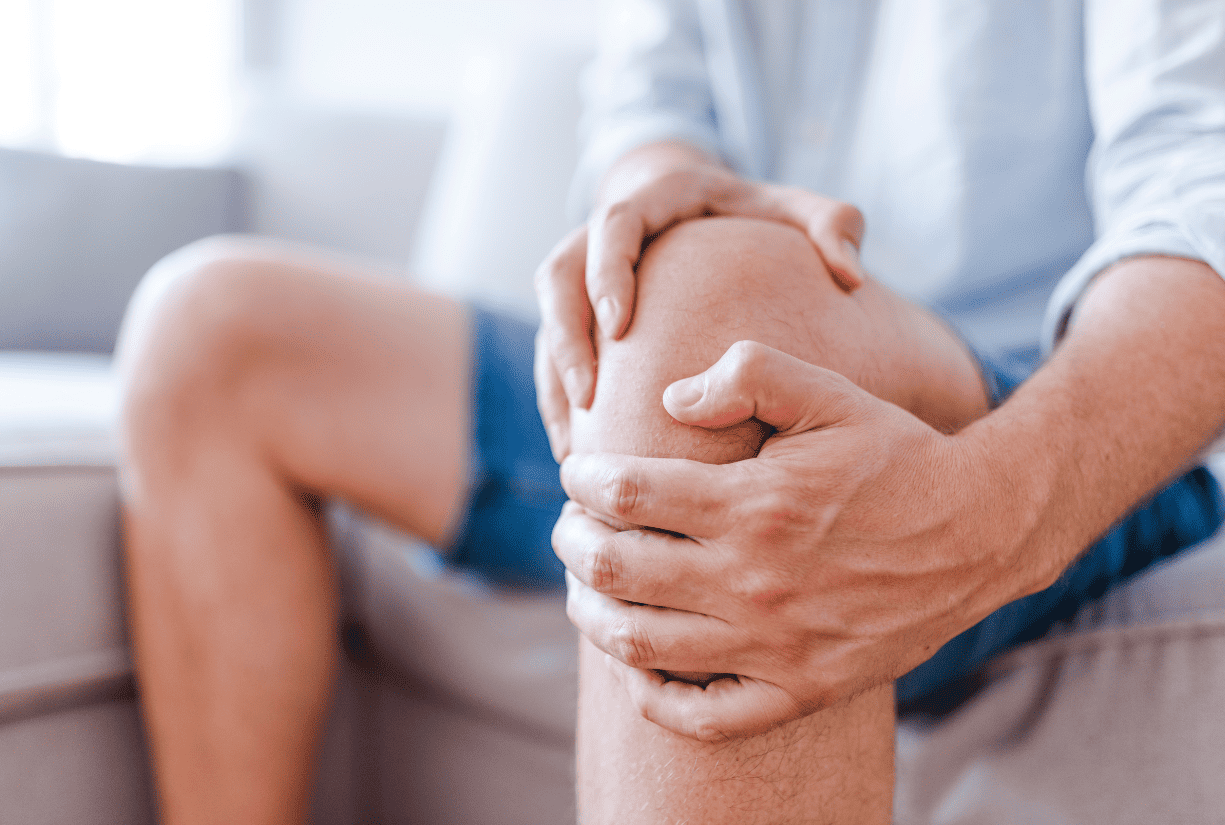 Over 15 Years of Helping 10,000+ Patients Stay Active
Meniscus Tear
If you're experiencing pain, swelling, popping, or clicking in your knee, you may have a meniscus tear. This type of injury is common among athletes and those who engage in physically demanding activities. Treatment options for a meniscus tear include surgery or non-surgical methods such as physical therapy and rest.
Knee Instability
Injuries to the ACL, MCL, and PCL can lead to instability in the knee, making it difficult to walk, run, or engage in physical activities. Even old injuries can be improved with proper treatment.
Sports Injuries
Tendinitis, growing pain, and sprains are common sports injuries that can put you on the sideline. At our facility, we offer various treatment options to get you back in the game, including rest, physical therapy, medication, and surgery if necessary.
Knee Arthritis
Knee arthritis can cause pain and stiffness, making it difficult to perform daily activities. But "if it hurts, then don't do that" is not an acceptable answer. There are several treatment options available to help you keep going, including medication, physical therapy, joint injections, and surgery.
"Dr. Matt Davis from my initial visit to my follow up visit after surgery has been excellent. He spent the time with me with all my questions about my shoulder surgery and I never felt rushed. He showed and explained the details about how the surgery would progress and the post surgery details. His staff is excellent and professional. Dr Davis mended my shoulder back together with precision and care and I will be back to 100% with confidence very soon! Thanks Davis Orthopedics!"
Rob H.
Google Review
"Dr. Davis and his staff are awesome! They are always timely with appointments and prepared for me when I come in. It always a pleasure to spend time with them especially when it's not always a comfortable situation due to injuries. I highly recommend Davis Orthopedics to anyone looking for a personal, professional and pleasant experience with orthopedic issues!"
Justin T.
Google Review
"Dr. Davis and his team are absolutely awesome! They are always so kind and considerate. They are willing to help in every situation and answer every question! Dr. Davis always takes extra time to explain everything in terms that anyone can understand. Although he is a surgeon, he will explore every option to avoid surgery first. Are you looking for a place that really cares? Look no further! Dr. Davis and his team are going to treat you like family!"
Brandon B.
Google Review